Lvthebeach is not the only one who has asked about Mile & Caryn's house. I have heard the same request from snowbirds. Everyone wants them back out on the beach. Mike told me today that the drywall has been completed.
This is the front view. As you can see, their house is as tall as the two story town home next door.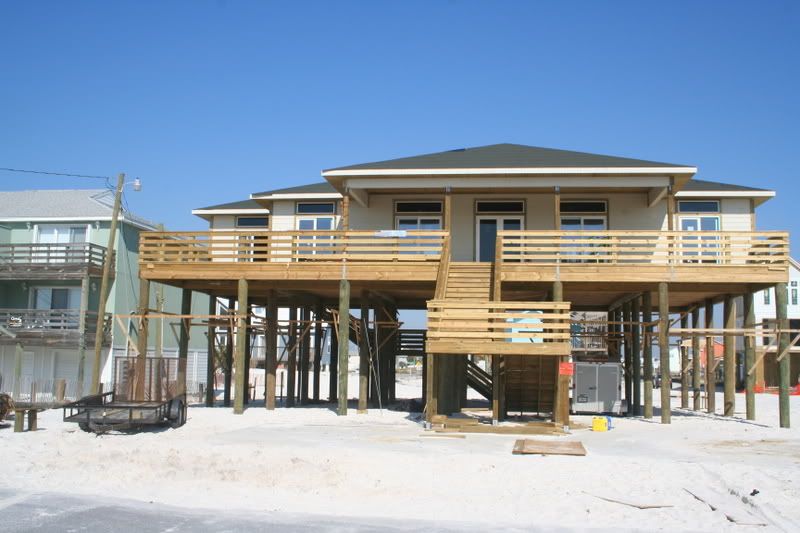 Side view of the house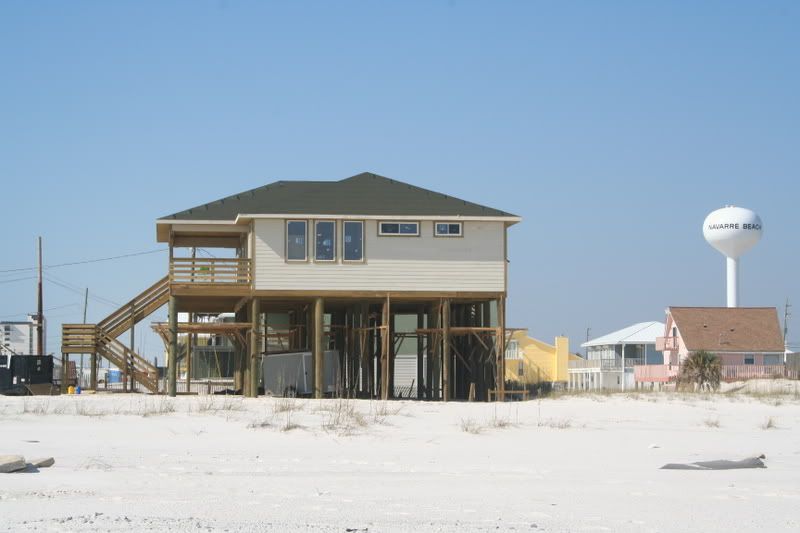 The house being built directly accross the street from Mike and Caryn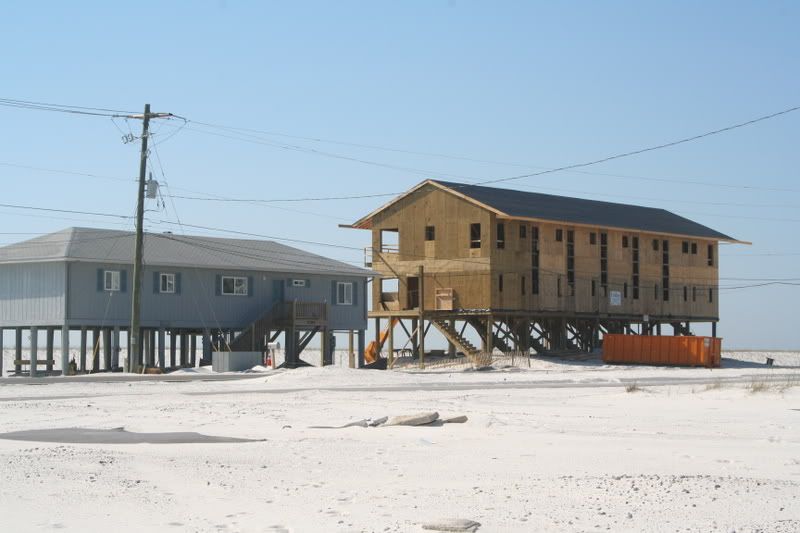 I took this photo because in the front of the photo you may notice a stove. Mike has some wood stacked up on the side out of sight. When he has some free time he will put some wood in the stove, pull up a beach chair, maybe open a soda and just watch the construction. It really is quite a sight. He looks quite contented watching his home go up.